Accessing Letters of Accommodation & Providing Exams
What is the Faculty Portal?
The Faculty Portal is the online data base used by the UCLA Center for Accessible Education (CAE) to collaborate with professors to provide exam accommodations for CAE-registered students. The Faculty Portal allows faculty members to view accommodation letters, provide information on upcoming exams, and upload exams directly to the Portal.
How to Access the Faculty Portal
The Faculty Portal can be accessed via MyUCLA or via the CAE website.
Log in using your UCLA logon and password
Click on "Courses" to initiate the process of uploading your exam, or "Accommodation Letters" to view the students in your courses who have requested that you view their letter.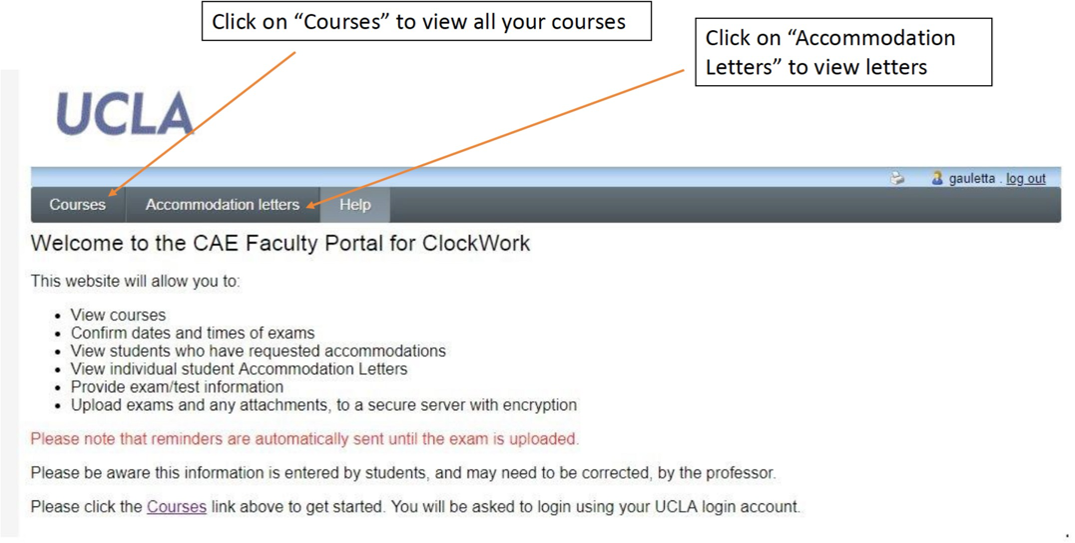 Courses and Accommodation Letters
Accommodation letters inform you of a student's approved accommodations. Please note that only student's who have requested that you view their letter (via the Student Portal) will have a letter on this screen. The CAE encourages students to make their letters available for viewing as early as possible in the quarter so that you are aware of their accommodations.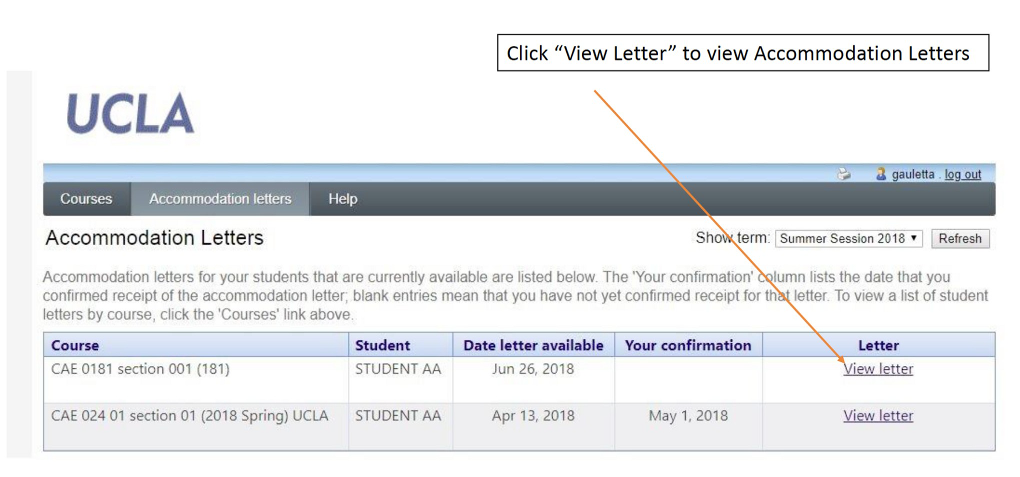 "Courses" includes a list of your current courses. The gold star indicates a request for exam accommodations by students in your course. If CAE is proctoring the exam (as opposed to you or your academic department), you will need to provide the exam and exam information to the CAE.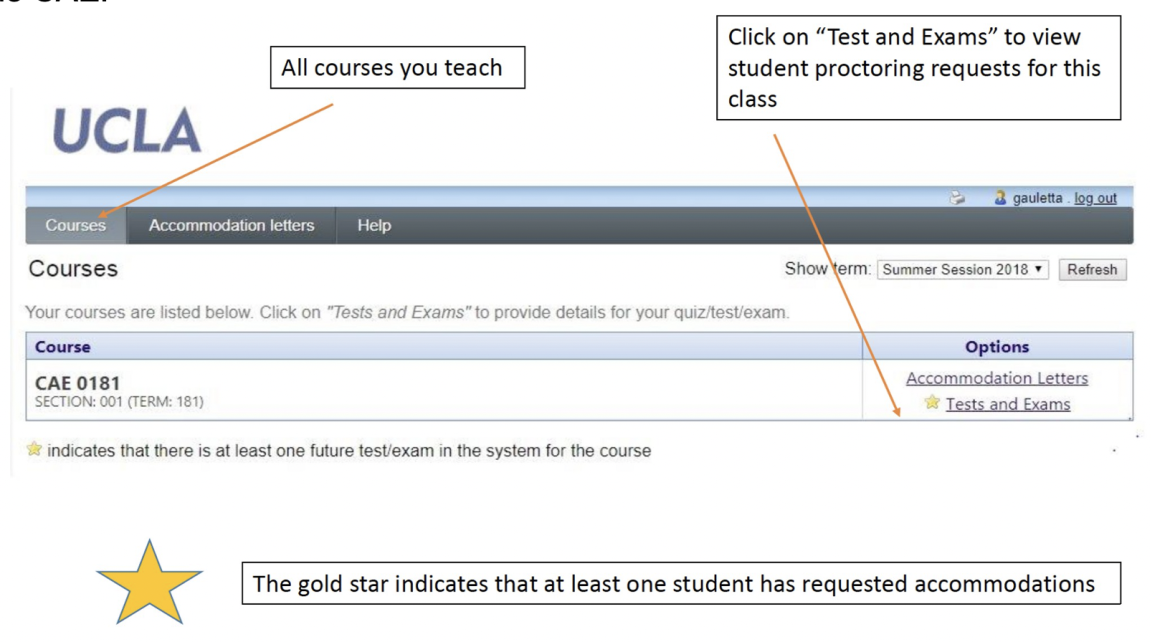 Providing Information About Your Exam
Follow the steps below to provide the exam and relevant information. This ensures that the CAE administers the exam in accordance with your expectations and requirements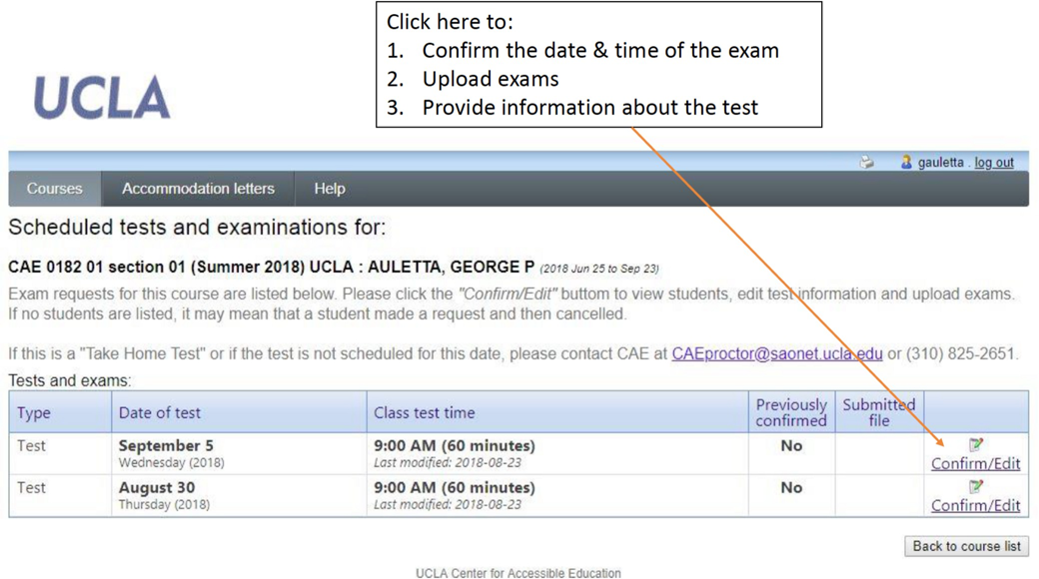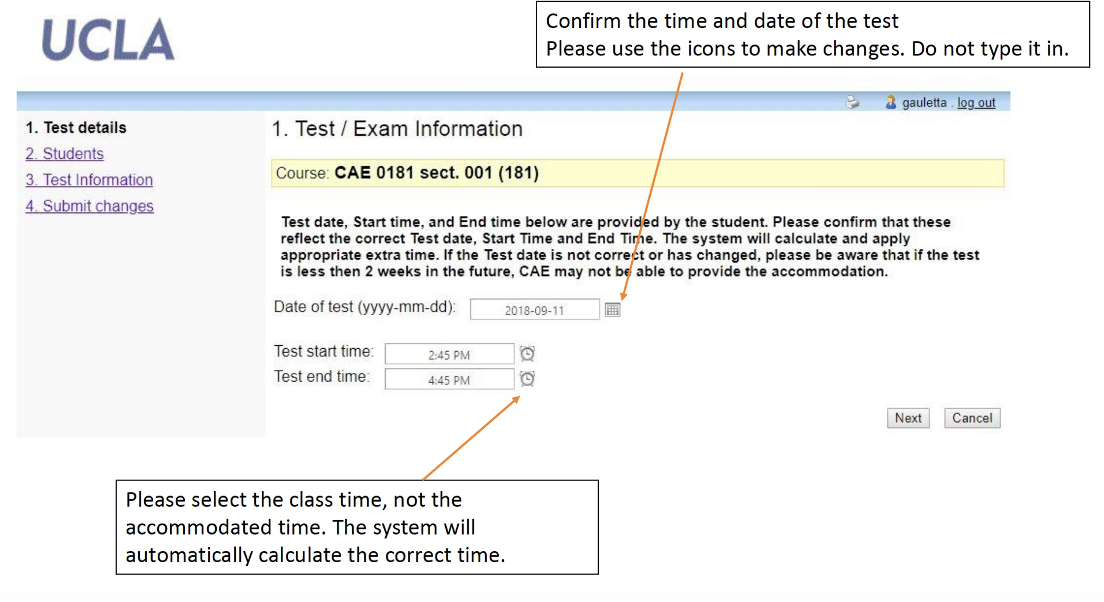 Verifying which students have requested accommodations
Continued: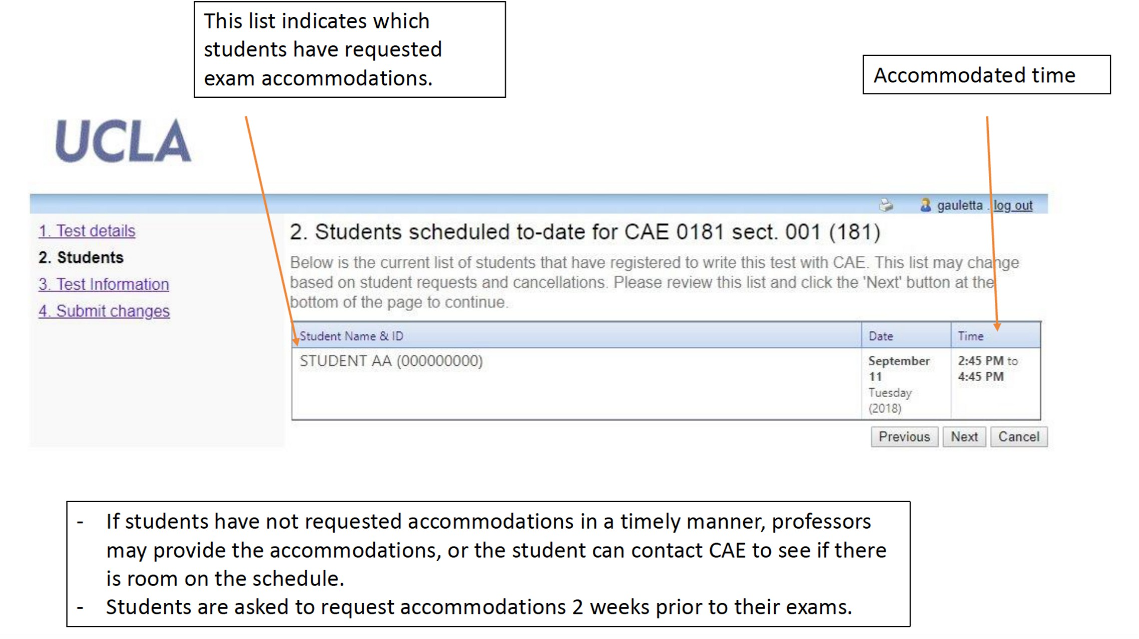 Now it's time to provide information about the exam: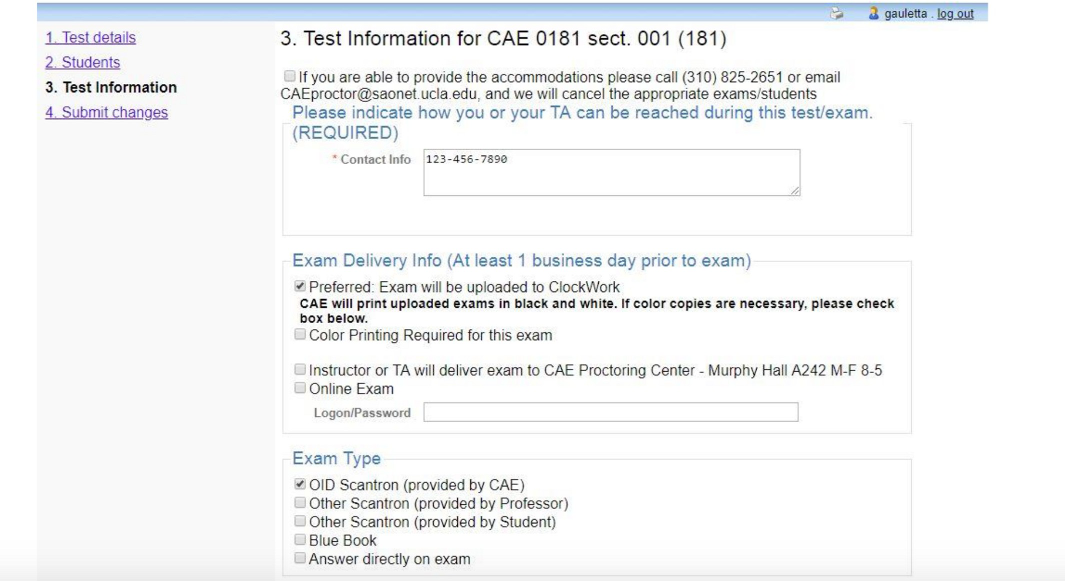 Providing Specific Information About Your Exams
Please continue providing information about your exam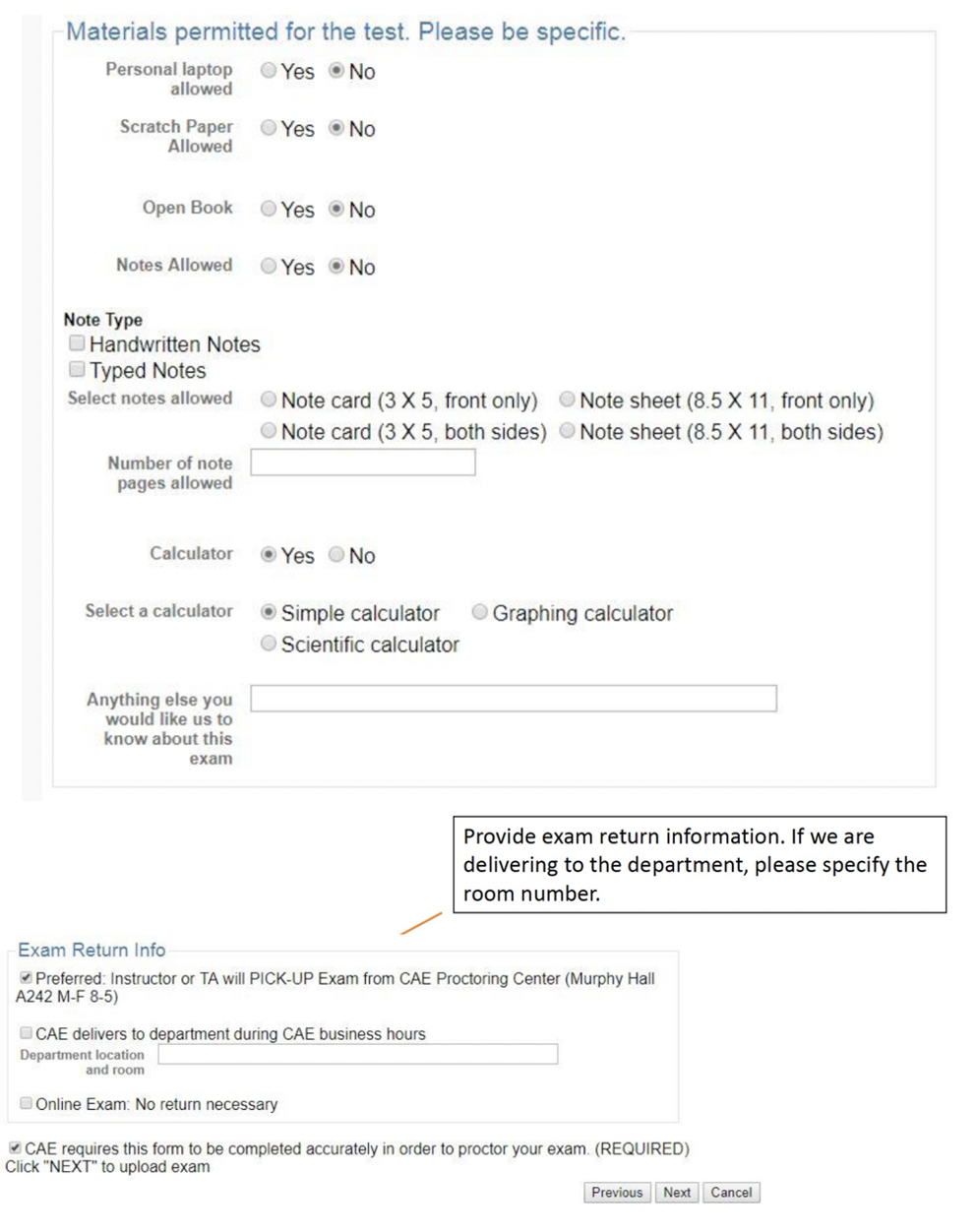 Confirming Exam Details and Uploading Your Exam
Now you will confirm that your exam details are correct. Once you do, you will upload your exam and submit this information to the CAE.